Jobs, huh? Okay, here a goes. Every job listed as vacant you can apply for.
Every job in blue pays 250 np a week.
Every job in green pays 750 np a week.
Every job in orange pays 1500 np a week.
Every job in black pays 2000 np a week!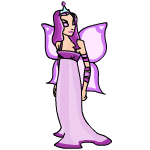 Job Listings

Recruitment Tallier:
Tallies all thew recruitments and members on a daily basis.
VACANT!

Message Officer:
Reports any disturbance, rudeness etc. in the messages to sword_of_light63 or heartseverlasting.
3 VACANT SPOTS AVAILABLE!

Council's Assitants:
Helps and gets anything for members of the council.

Sword_of_light63: VACANT! Heartseverlasting: VACANT!